Picture this: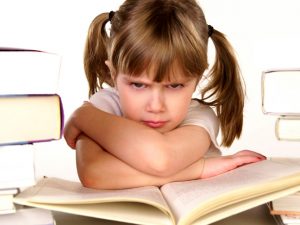 It is time for math.  The students have been given a couple of problems to solve on their own.  While the rest of the class is busy with those problems, Anne has stopped working.  She is sitting with her arms crossed and has a scowl on her face.  She is staring daggers at Ms. Jones.  Ms. Jones really wants Anne to get to work.  When the teacher says something to Anne, the student begins to mock her by mimicking what Ms. Jones has said.
What should Ms. Jones say or do now?
Many teachers would say, "Anne, knock it off!  You are supposed to be working on your math  Why aren't you doing that?"
According to those who advocate for using "I Statements", the teacher has just put Anne on the defensive by being accusing.  If Anne feels defensive, she is more likely to act out furthe.r  Instead, they believe Ms Jones should use an "I Statement."
"I statements" are a way of communicating with others in terms of what the speaker is feeling  They are in opposition to making "You Statements", statements like "Anne, you are supposed to be working with the group."  "I Statements" are supposed to be less accusatory, and are supposed to help the speaker to get the listener to stop doing something because s/he now knows how that behavior affects the speaker.
When using an "I Statement," the teacher should say something like, "Anne, I feel hurt and frustrated when you mimic what I say instead of working."  If we take the statement apart we see that speaker has phrased his/her statement by telling the listener what the listener's behavior has made the speaker feel, and has turned it around from accusing the listener to communicating what the speaker feels as a result of the listener's behavior
The idea of using such statements evolved from the work of psychologist Carl Rogers (1902-1987).  He is credited with developing a sort of non-directive therapy.  One of his clients, Thomas Gordon (1918-2002), was influenced by this kind of therapy to develop a series of training programs:  Parent Effectiveness Training (PET), Leadership Effectiveness Training (LET), and Teacher Effectiveness Training (TET).
TET was introduced in 1965 as a way of helping teaching develop better teacher-student relationships.  In this training, teachers are taught to communicate with students by using "I Statements".  The premise is that teachers communicate to students that they are not valued by using certain phrasings, and they can also communicate that they are valued.  During the 30 hour training programs, teachers are taught better understand student behavior and to to use active listening when dealing with a student who is acting out.  They are also taught to use "I Statements"
There are several very useful parts to TET training.  Active listening is an important skill for teachers when meeting with a student or parent in a one-to-one setting, or when talking to a parent on the phone.  However, it is very difficult to use when trying to calm an angry student who is threatening to throw a chair, or when working with an oppositional or defiant student.
Every child will have its good and bad days  A truly oppositional child is something different.  The Diagnostic and Statistical Manual of Mental Disorders (DSM-5), published by the American Psychiatric Association, defines mental disorders like oppositional defiance.  The criteria listed in the DSM for diagnosing Oppositional-Defiant Disorder are symptoms that must have been happening for at least 6 months. The criteria include emotional and behavioral symptoms that last at least six months.  These are:
Angry and irritable mood:
Often and easily loses temper
Is frequently touchy and easily annoyed by others
Is often angry and resentful
Argumentative and defiant behavior:
Often argues with adults or people in authority
Often actively defies or refuses to comply with adults' requests or rules
Often deliberately annoys or upsets people
Often blames others for his or her mistakes or misbehavior
Vindictiveness:
Is often spiteful or vindictive
Has shown spiteful or vindictive behavior at least twice in the past six months
In addition, the DSM classifies ODD into three levels of severity  These are:
Mild Symptoms occur only in one setting, such as only at home, school, work or with peers.
Moderate Some symptoms occur in at least two settings.
Severe Some symptoms occur in three or more settings.
Levels of severity aside, a teacher with an oppositional student knows that it almost always feels "severe" when THAT student is arguing with him/her, is defiant, or deliberately annoying the teacher.
Let's think a bit about Anne's behavior.  Ms. Jones has tried to communicate with Anne's parents, but these conversations have left her feeling that she's made the situation worse because the parents have over-reacted, or the parents tell Ms Jones that nothing they do will change Anne's behavior.  Anne's previous teachers and other current teachers have labeled Anne "a challenge" for several years.  Her older brother behaved in a similar way.  A couple of the teachers said they just gave up on Anne because it seemed like nothing they did helped.
Anne hasn't been diagnosed with ODD, but she seems to fit the profile – and that profile is daunting.
So the advocates of Teacher Effectiveness Training would suggest that when Anne starts mocking Ms Jones and refusing to do her math, Ms Jones should use an "I Statement" to communicate how the teacher feels when Anne mocks her.  The idea is that by knowing how one's behavior makes the other person feel, the person will mend his/her ways because s/he doesn't want the other person to feel bad or feel bad about him/her.
Here is my issue with "I Statements".  In the situation described above, is there any indication that Anne cares what the teacher feels?  I would suggest that Anne probably does not particularly like Ms. Jones, or at least doesn't like her at that particular moment  In addition, the teacher probably does not have the time to have a heart-to-heart conversation with Anne.  If that is true, then will Anne particularly care how her behavior affects Ms Jones?
I went through Teacher Effectiveness Training back in the late 70s or early 80s  I see many good things in this approach to working with students.  However, there are parts of TET that I have come to believe are less effective.  I've come to those conclusions through using the strategies, observing others using the strategies, and through learning more about behavior, and linguistics
The words and tones we use convey messages beyond the simple meaning of the words.  There is the connotation, or underlying messages, in a communication.  If we think about the underlying messages that Ms. Jones is sending to Anne when she uses an "I Statement", we can see some of the flaws in the strategy.  As mentioned previously, if Anne doesn't already like Ms. Jones or care about how her behavior affects Ms Jones, then telling Anne about Ms. Jones feelings of hurt or sadness are unlikely to make Anne want to change.  Second, an oppositional student will use the knowledge that s/he is hurting the feelings of the other person as ammunition for further misbehavior directed at the teacher.  If Anne knows that mocking and mimicking the teacher hurts Ms. Jones' feelings, and ruffles her feathers, then Anne is likely to act this way again in the future.  Remember, an oppositional person deliberately seeks to annoy or upset others.
"I Statements" simply do not work with THAT student, and, at worst, gives THAT student more leverage when she is engaging in oppositional behavior.
One may argue that if Ms. Jones wants to develop a better relationship with Anne, then her feelings have to come into play, that Ms. Jones is going to have to tell Anne how she feels because two people in a relationship of any kind must care about how the other is feeling.  While that is true, when Anne is being openly oppositional during a class, that is not the time to work on deepening the relationship.  It is also true that making statements that are likely to make Anne defensive won't help much either.
Instead, using more neutral strategies would make sense.
Somewhere along the line, people began changing "I Statements" into phrasing directives in terms of what the other person needs, for example, "Anne, you need to do your math."  The problem is Anne doesn't feel any need to do math, and she doesn't like math, so saying it is "you math" is likely to have Anne protesting that it is the teacher's math, not hers.
In this case, being neutral means leaving "you" and "I" out of the mix.  Ms Jones does not want Anne to feel more defensive than she already does, so saying something like "you knock it off" wouldn't work.  She doesn't want to give Anne more ammunition, so saying something like "I feel hurt when you" doesn't make sense.  She doesn't phrase the directive in terms of anyone's wants or needs.  The best approach is to try to redirect Anne while remaining calm and low key.  Something like this would work:  Ms Jones moves closer to Anne, but is standing a bit sideways presenting the smallest "barrier" or "threat" with her body  She says in a low, quiet voice, "Anne, get to work on the math problems."  Or, "Anne, there is ten minutes left to do the math problems."
Ms Jones has very simply stated what it is that Anne should do.
Here is a method I've used:
Step 1
Make sure you have the student's attention by making eye contact, using the student's name in a very calm, and business-like tone, or by using proximity.  Doing all three is best.
Step 2
State what you want the student to do.  Do not say what not to do.  Say what you want the student to do.  Use a calm, business-like tone, and use as few words as possible.
For example, do NOT say something like, "Anne, it's time to take your math book out now, okay?"  or "Anne, it would be really nice if you would join us in doing math, so you need to get your math book out right now  Please?"  or "ANNE!  I told you to get your math book out right now!  Stop playing around and get to it!"  Or even, "Anne, I worry about you when you do not work on math because I don't know how you will learn it without practice."
The non-examples use too many words, put the directive in the form of a question, or demonstrate a loss of control by the teacher.  The student hears "okay?" or "please?" as making the behavior optional.  Shouting or becoming angry shows the student that his delaying strategy is working.  And putting the directive into an "I statement" just gives the student more ammunition for her defiance, or falls on deaf ears if the student doesn't care what the teacher is feeling.
Saying "Anne, get to work on the math problems.  There is ten minutes left to do them" is clear and concise  There is no room for misunderstanding.
Step 3
Walk away!  Don't give in to the impulse to breathe down the student's neck.  Walk away and give the student 15 to 20 seconds to process the directive and to demonstrate that he is going to comply.
Step 4
If the student is showing ANY sign that he is beginning to comply with what you have told him to do, praise that partial effort.  Say, "Good  You have done the first problem.".   Or say, "You have begun to work on that.  That's a good start."  And walk away again.
If the student has not begun to comply, you have a choice to make.  Will telling the student about a negative consequence that will happen if she continues help Anne understand what she is supposed to do, or is it best to further ignore Anne's oppositional behavior?
In my opinion, the decision is rooted in what one can predict the outcome will be.  If the student's defiance is quiet, if it is not harming anyone else's learning,  and if the teacher believes that engaging with Anne about the behavior now would escalate the situation, then it would be acceptable to ignore the lack of compliance until later.  If the defiance is more overt, if it is distracting others in the class, or if it is preventing the teacher from teaching, then one must take the next steps.  That is, repeat the first 3 steps and add a choice.  For example, "Anne, you may choose to do these math problems now, or you may choose to do them during lunch."
Then walk away!
Walking away means you cannot get sucked into an argument.  Remember, students  with ODD want to engage you in an argument.  You will not give the student more ammunition for her attempts to pull you into an argument or to make you lose your temper.  By presenting the choice in a calm, business-like manner, you are continuing to teach the class with minimal interruption.
Step 5
If the student has even partially complied, use positive feedback:  "Good, you have your book out.  Now turn to page 93."  If the student has not complied in any way, follow through on the choices.  Use proximity and quietly say, "Michael, you chose to do this during lunch.  I will see you here in this room at 11:15."
And walk away!  Become deaf to the face-saving behaviors the student might show.  These could be making a remark under his breath, or slamming the book on the desk top, or putting his head down and not participating in class at all.  Remember, s/he is doing this to try to engage you in an argument.  As long as the behavior is only preventing the student from learning the lesson planned for the day, ignore what the student is doing.  At this point, you only need to intervene if the student is preventing others from learning or the teacher from teaching.
Using this 5 step strategy means the teacher is not being controlled by the student's behavior.  The teacher is being authoritative and not being either a doormat or aggressive.
There is a time and a place for using I statements.  They are very useful when two people have a working or personal relationship that both want to keep positive.  They do not work especially well with that student who is chronically defiant or oppositional.